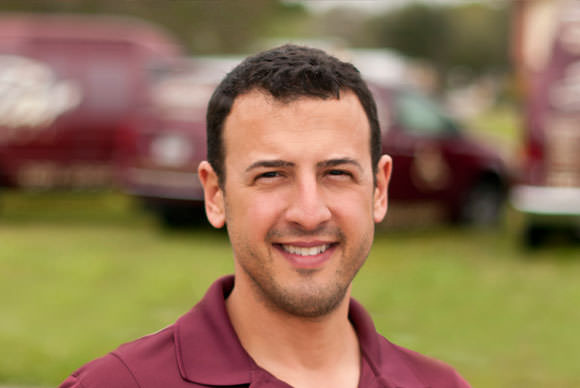 Luis Govantes is Stellar Transport's President and General Manager and is a lifelong resident of Brevard County. Currently his duties at Stellar include vehicle and fleet maintenance, advertising, account management. A perpetual entrepreneur, the idea of creating a business devoted to providing accessible services for the elderly and disabled came to him in a personal manner. Some years ago, Luis saw first-hand the difficulty his mother encountered when taking her mother, Luis' grandmother, to her local medical appointments in the Melbourne area. His grandmother needed to travel while using her wheelchair but, unfortunately, getting safe, reliable transportation of this nature was a very difficult process. Already a local business owner, Luis decided that he could help to fill the local void in accessible transport, thereby helping the local disabled population, by founding Stellar Transport.
Growing up in Melbourne, Luis has owned and operated several businesses including a luxury transportation service, a wireless phone store, and a swimming pool service company. A travel veteran with a broad world view, Luis has visited over 60 countries including Morocco, Vietnam, Thailand, Laos, Cuba, Brazil and the Galapagos Islands. Exploring the history and culture of the countries he visits is what has motivated Luis to give back to his own community by creating the finest NEMT company in Brevard County.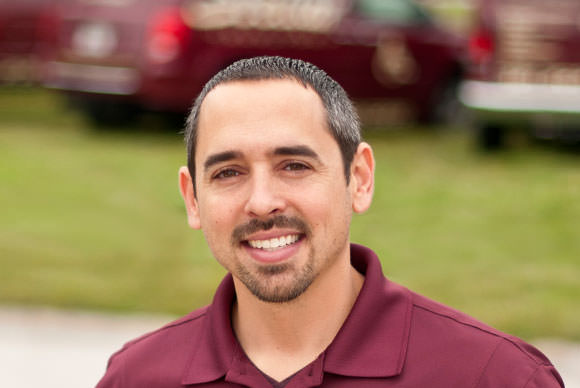 John O'Neill is Co-owner of Stellar Transport and also a lifelong resident of Brevard County. With his wife being a charge nurse at the largest hospital in Brevard County, he quickly realized the need and importance for this type of transportation to service the county.
John's 15 years of experience owning a chain of franchised retail outlets has given him the customer service background needed to own a successful Non-Emergency Medical Transportation company. His military background and extensive real estate experience has also helped create and maintain a near perfect record of keeping all of Stellar Transports'
patient appointments on schedule and on time.
John is a devoted husband to his wife Jennifer, and father to three children. Free time is spent boating, fishing, paddle boarding, and vacationing with family. He also enjoys lifting weights and any sport related activity. He is a member of Holy Name of Jesus Catholic church and enjoys helping the community any chance he gets. His passion and drive along with strong core family values are what keeps him striving to make Stellar Transport the best NEMT company is Brevard County.
About Our Exectutives
Staying current in our industry is a must in order to continually supersede client expectations. As members of the APTA (American Public Transportation Association) we attend a number of annual conferences, all of which help us pursue the latest and greatest technology, management software and equipment in the industry. Working together as a team is another important component to our business model. Our advanced driver monitoring systems are checked at random three times per week by our risk manager to guarantee drivers are following all safety protocols and properly handling clients in every way. We don't take transportation of you or your loved ones lightly. We are honored to be trusted with such an important task and go above and beyond to earn your trust again and again.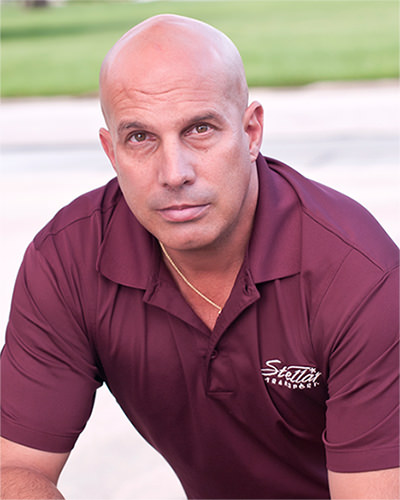 Jim was born in NY, but has been a Florida resident since 1987. He served 8 years in the Army Reserves and was a Corrections Deputy for 7 years . During that time Jim received two life saving awards and was Corrections Deputy of the year for the state of Florida in 2013. Jim is an avid bowler and loves kayaking with his wife of 23 years.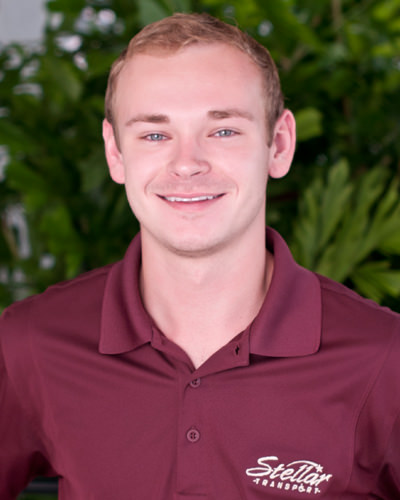 Kevin is a Florida Native, car enthusiast who enjoys spending free time outdoors, traveling or on the water. Originally from the West Coast of Florida relocating to Melbourne in 2014.
All Stellar drivers are certified in:
Elderly Patient Sensitivity

HIPAA

CPR

First Aid

Defensive Driving
Our staff are carefully chosen and extensively trained, to ensure a safe, comfortable, and dignified transport for each and every one of our passengers. Every member of our staff goes through rigorous background checks, random drug and alcohol testing, and extensive training. All drivers are professional, friendly, knowledgeable, and will make sure each experience is a positive one.
Our drivers are all drug, alcohol and smoke-free, and they are rewarded for excellence.

 

We have a team of responsible, pleasant, caring transporters, who want you to be happy with your experience. 
Our goal is for every single ride to be safe, comfortable and pleasant.  It's your ride.  We want you to enjoy it.