We love what we do.  Our drivers and operators are respectful and pleasant, they arrive on time, and arrive dressed professionally.  We love being a part of this community and helping people. 
We have quality control measures and incentives in place to make this already fun and rewarding job even more so for our drivers.  Our vehicles are monitored for acceleration, speed, and deceleration, we spot-check every driver several times each week, and we have contests and prizes for our team. 
We have several different vehicles for different situations.  Whether you need a ride across town, or across the state, we have the right ride to get you there safely and comfortably.  Every vehicle in our fleet is disinfected every day, and detailed once a week. 
Our service is unique in the industry because we care so deeply about what we're doing.  We don't see you as an account.  You are someone's grandma, someone's mother, someone's father, someone's brother.  And we treat you like we would our own family. 
Whatever curveball life throws at you, we have what it takes to get you and your family where you need to go.  If you need to get your grandma in her wheelchair to a doctor's appointment, or to Thanksgiving Dinner, just call Stellar.
We are proud to be members of the Veteran Owned Small Business Association.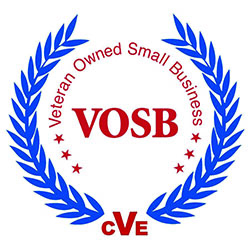 All Stellar drivers are certified in:
Elderly Patient Sensitivity

HIPAA

CPR

First Aid

Defensive Driving
Our staff are carefully chosen and extensively trained, to ensure a safe, comfortable, and dignified transport for each and every one of our passengers. Every member of our staff goes through rigorous background checks, random drug and alcohol testing, and extensive training. All drivers are professional, friendly, knowledgeable, and will make sure each experience is a positive one.
Our drivers are all drug, alcohol and smoke-free, and they are rewarded for excellence.

 

We have a team of responsible, pleasant, caring transporters, who want you to be happy with your experience. 
Our goal is for every single ride to be safe, comfortable and pleasant.  It's your ride.  We want you to enjoy it.