Support Through Training & Consulting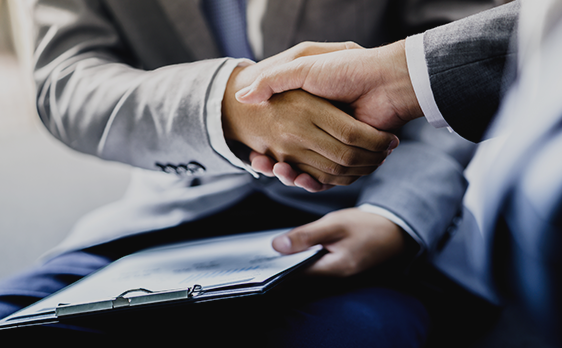 At Stellar Transport, our proven franchise process delivers comprehensive training and all-encompassing business consultation to get franchisees on the path to success quickly and effectively. From a three-week all-inclusive intensive training program at Stellar's corporate headquarters to online training and continual training as needed, Stellar Transport sets franchisees up for success from day one. 
We will also give ongoing business consulting as needed. If a franchisee needs help with anything related to their business we are only a phone call away. Consult with us about polices, hiring and firing practices, training, customer service, account acquisitions, and more!
We want to make sure every franchisee feels comfortable running a Stellar Transport location and will do whatever it take to make that a reality.
Stellar Transport Benefits and On-Going Support
With a Stellar Transport Franchise, your focus will be on successfully growing your business with the constant support of the Stellar Transport Franchise Team. As one of our franchisees, we value the trust you have in our brand and seek to protect that trust with hands on training, ongoing support, and online marketing. In addition, our franchisees have the advantage of Stellar Transport's relationships with nursing homes, hospitals, and other resources – so as a franchisee you can access these resources from day one giving you a head start on your success.
Marketing and Branding is Key to Your Success
Marketing Support – 
Stellar Transport offers digital marketing opportunities and on-going support including these features:
Every franchise has use of the Stellar Transport website and is provided a local webpage complete with local SEO, testimonials, service areas, hours of operation, About Us page, and more.

Stellar Transport creates business listings for franchisees on Google Maps, and initiates Google AdWords. Each franchisee also has the opportunity to work with the Stellar Transport Marketing Professionals in pursuit of Google Paid Search Advertising for each franchise location. This monthly paid search marketing campaign provides a steady and lucrative stream of leads from its implementation.

StellarTransport.com

continually runs a comprehensive SEO campaign to which franchise sites are connected, allowing each franchise to reap the benefits. In addition, franchisees have the option of local SEO campaigns to further establish organic rankings.

With the help of the Stellar Transport Marketing Team, each franchise location gains access and exposure on 60+ Internet directories (like Google, Yelp, Bing, Yahoo, YP, MapQuest, Facebook, and more) for easy access by current and potential clients.  

In addition to comprehensive online training, each franchisee website features employee resources, schedules, and more making crucial information available to you and your employees.

Each franchisee gains access to logo files and design which can be used for business card, brochures, wraps for car designs, marketing materials, uniform designs, and stationary. Preferred vendors, offering discounts, are available for franchise printing needs.

Every franchisee has Stellar Transport's Expert Consultation ready to answer the call whenever help is needed – hiring, firing, bookkeeping and more – the consultation team will answer questions whenever answers are needed.
Start Your Stellar Transport Franchise Today – 
Contact Stellar Transport today. Your goals plus Stellar Transport's franchise opportunity means our shared success.